FTI Delta Creates Value for Clients from Strategy to Execution, with Industry-Specialized Expertise in Telecommunications, Media, Technology and Public Sector
WASHINGTON, Oct. 11, 2023 (GLOBE NEWSWIRE) -- FTI Consulting, Inc. (NYSE: FCN) today announced the launch of FTI Delta, a global, industry-specialized strategy consulting practice that delivers tangible value to clients, from strategy definition to execution. FTI Delta will compete directly with traditional strategy consulting firms leveraging its differentiated value proposition.

FTI Delta focuses on key industries where the firm has deep vertical expertise: telecommunications, media and technology ("TMT") and public sector. The FTI Delta team consists of more than 350 billable professionals, including 39 Senior Managing Directors, based in the United States, the United Arab Emirates, Spain, Singapore, South Africa, the United Kingdom, Canada, India and Saudi Arabia.
The FTI Delta team combines the expertise of Delta Partners, an established strategy consulting business that FTI Consulting acquired in July 2020, with the extensive experience of industry experts within FTI Consulting's renowned TMT practice and the Company's newly formed Public Sector offering. The Public Sector offering works with governments to define their national visions and agendas, shape their future-ready economic and social development plans, and drive impactful transformations in public administration. FTI Delta sits within the Business Transformation & Strategy practice in the Corporate Finance & Restructuring business segment.
Commenting on the launch of FTI Delta, Carlyn Taylor, Global Co-Leader of the Corporate Finance & Restructuring segment and newly appointed Chief Growth Officer at FTI Consulting, said, "FTI Delta provides a differentiated strategy and transformation offering built on FTI Consulting's core attributes of actively rolling up our sleeves and working side by side our clients to create value. We combine deep financial acumen and first-hand industry expertise with an unrelenting focus on supporting our clients as they navigate complex challenges, drive transformation and take advantage of market opportunities."
Senior Managing Directors Luke Schaeffer and Victor Font will co-lead FTI Delta globally and will continue to lead the TMT practice. Mr. Font joined FTI Consulting in 2020 as part of the firm's acquisition of Delta Partners. Senior Managing Director Antoine Nasr, who is based in Dubai and has more than two decades of management consulting experience, will lead the Public Sector offering within FTI Delta.
FTI Delta works with the world's leading companies, private capital investors, government authorities, ministries and institutions. Services include:
Strategy
Transactions diligence
Transformation
M&A strategy
Commercial excellence
Cost transformation
Integrations and carve-outs
Organization and governance
Product innovation and R&D
Concept development and feasibility studies
"FTI Delta professionals are not generalists. We're specialists, with industry experts who have worked in their clients' positions and have a real passion and pride for the sectors we serve," Mr. Schaeffer said. "From strategy through execution, we help create value for clients and deliver results that show up on the bottom line."
Mr. Font added, "The launch of FTI Delta is a clear sign of FTI Consulting's commitment toward building a global strategy consulting practice that will leverage our Delta Partners and TMT foundations, recent investments in the public sector and expertise across FTI Consulting's global platform to deliver tangible outcomes and build long-term relationships with our clients."
About FTI Consulting
FTI Consulting, Inc. is a global business advisory firm dedicated to helping organizations manage change, mitigate risk and resolve disputes: financial, legal, operational, political & regulatory, reputational and transactional. With more than 7,800 employees located in 31 countries, FTI Consulting professionals work closely with clients to anticipate, illuminate and overcome complex business challenges and make the most of opportunities. The Company generated $3.03 billion in revenues during fiscal year 2022. In certain jurisdictions, FTI Consulting's services are provided through distinct legal entities that are separately capitalized and independently managed. For more information, visit www.fticonsulting.com and connect with us on Twitter (@FTIConsulting), Facebook and LinkedIn.
About FTI Delta
FTI Delta is a global, industry-specialized strategy consulting practice delivering end-to-end transformation. Our unrivaled team of experts offers a wide range of services that create value throughout the entire strategy-to-execution journey, serving top-tier corporations, private investors, mid-market companies and government authorities. FTI Delta is part of FTI Consulting, Inc. (NYSE: FCN), a leading global advisory firm. For more information, please visit www.ftidelta.com.

FTI Consulting, Inc.555 12th Street NW
Washington, DC 20004
+1.202.312.9100

Investor Contact:
Mollie Hawkes
+1.617.747.1791
mollie.hawkes@fticonsulting.com

Media Contact:
Matthew Bashalany
+1.617.897.1545
matthew.bashalany@fticonsulting.com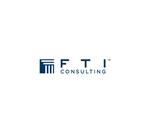 Source: FTI Consulting, Inc.